If you create a good product or import beautiful products or put in another way in the market. If you want more customers in touch with your portfolio and want to be better known than it is today. You can become a participant.
Each participant in Food Bazar own shop. Basically, anyone can get their own shop under the umbrella of Food Bazar. However, there are some conditions and rules.
Conditions and rules
The products you offer may not be offered by another participant. We have no problem if multiple providers olive oil, have sausages or wines in their range, but it should not be identical oil or sausage, because we do not want duplication.
The products you offer must have a story. Anonymous products from big factories that are offered by every Dutch supermakrt are not interesting. We are here for the culinary interested consumer who is looking for something special.
Or you can participate is ultimately decided by Food Bazar and about is not a discussion. We realize that such a decision will sometimes seem arbitrary, but we are not unreasonable, but this process remains a matter of instinct.
Whether you're big or small does not matter for us. Everyone gets basically the same attention. We are not a store that strives to earn as much as possible with the least possible products, we want to offer our customers true choice and eetavontuur. If you only enter one product you will receive as much exposure as the participant who has 200 products in its stores.
Because your shop your store is, and remains, we do not interfere with our affairs as pricing, offers, promotions, etc. If you already have an online store, you may just go there as we are concerned with.
For maximum effect, it is important that you advertise your store or Food Bazar Food Bazar.
Costs etc.
For your participation, you pay a fixed monthly amount that depends on the size of your assortment. It starts at € 15 and increases to € 110. With every order sent by us, we keep 15% commission plus € 1 per kilo with a minimum of € 0.10. For that monthly fee, you can get yourself not a full online store and maintain and generate traffic through include Facebook and Twitter. It benefits the customers who are attracted by fellow participants.
Each month the vverkopen be settled with you.
Downloadable documents / information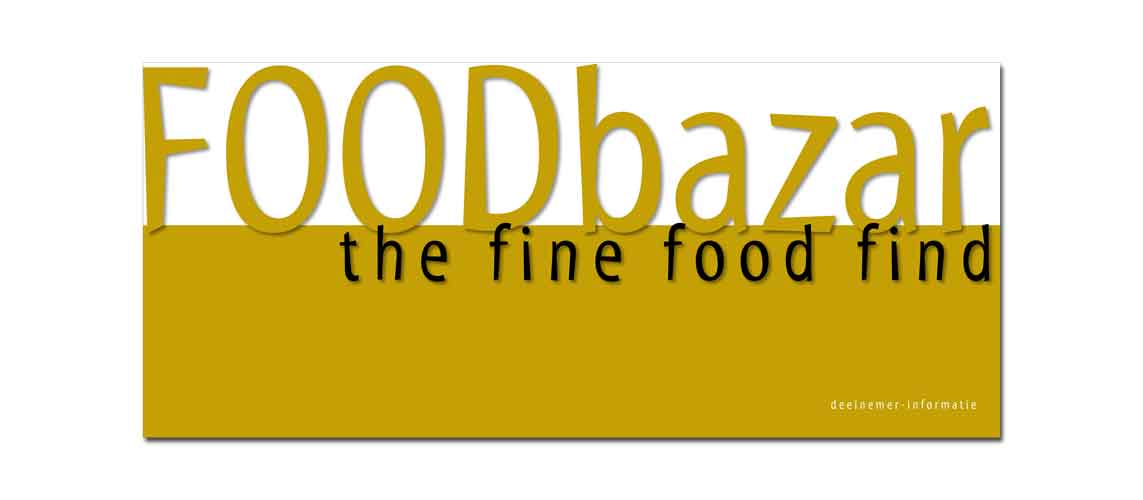 Participants Information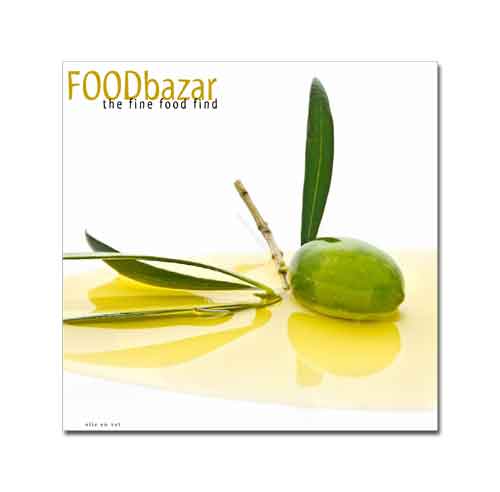 Magazine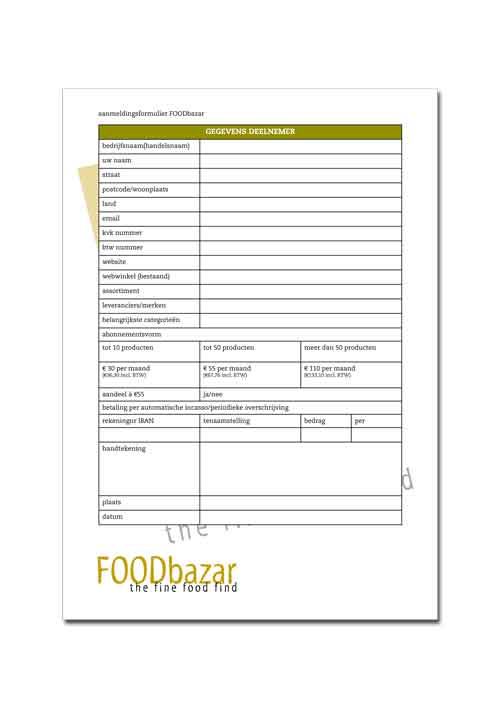 Application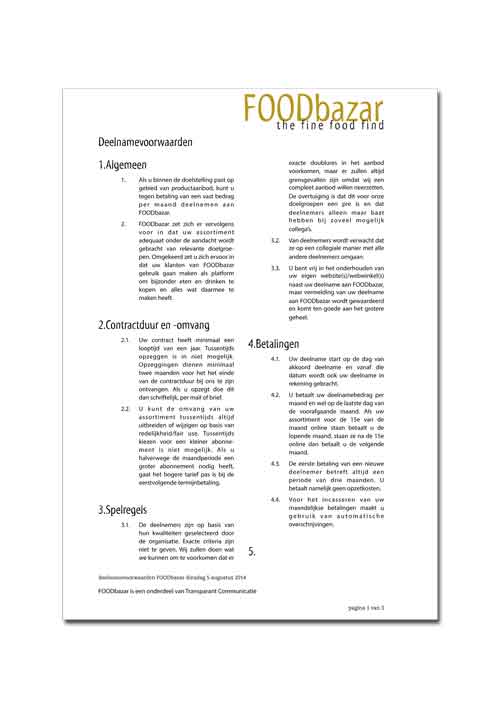 Eligibility

Entry Form products
(spreadsheet)