Sjeckani Bijeli Tartufi u Maslivom ulju
chopped white truffle in olive oil
Chopped white truffle in olive oil are ideally suited for use in warm truffle dishes such as "fuži" (a traditional Istrian homemade pasta), pljukanci (an equally Istrian pasta dish), gnocchi or "fritaja". During processing, it is important to add the truffles to the dish with the oil or salt water in which the truffles were preserved.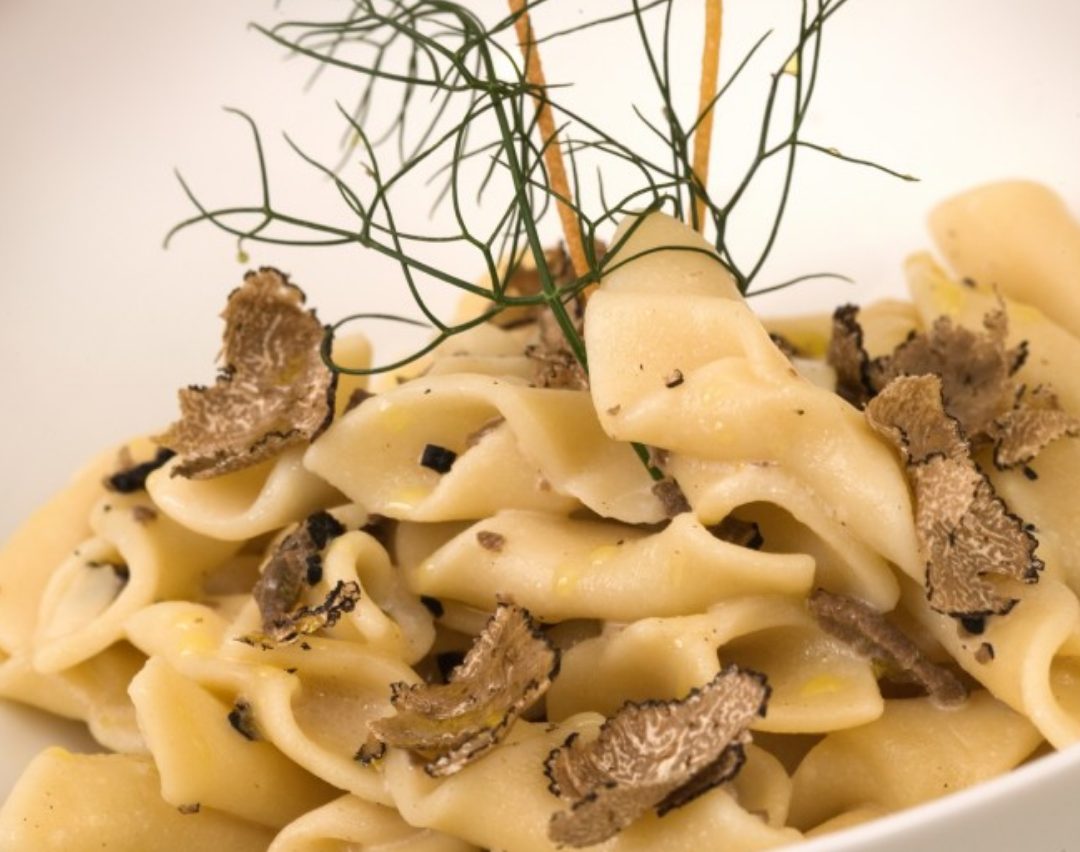 White truffle "the gold of Istria", the most appreciated truffle variety with a characteristic intense fragrance and a harmonious taste the action of an aphrodisiac. The truffle is found in the interior of Istria from September to January, which is also the best time to eat them fresh, grated over a dish; Karlić offers frozen white truffles during the rest of the year.
A grandfather, a mother, grandchildren and dogs.
The truffle business of the Karlić family from Paladini near Buzet was founded last century by Mr. Ivan Rašpolić, in 1966 to be precise. Then the forest of Motovun was considerably larger than today. Both white and black truffles that were found in that area, they were considered the best quality truffles in Istria. But one of the richest truffle fields of the time is now at the depth of Lake Butoniga!
The truffle
Truffle is underground tuberous fungus that is considered the culmination of gastronomy. It grows among others in the heart of Istria, in the moist and gray soil of the forests near Buzet where the Mirna river flows through. This hidden treasure can be found through specially trained dogs.
Training of truffle-seeking dogs
The training starts when the puppy is about 3 months old. It must be carried out by the person who spends the most time there, and who will eventually become the guide in the search for truffles. The training is a serious matter, but it consists of several phases and is conceived as a form of play and fun for the puppy.